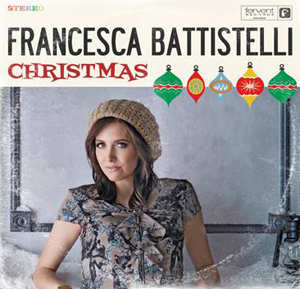 Here it is kids.  Francesca's "Christmas" – what a fun record.  It sounds GORGEOUS if I do say so myself, and it actually gets COLDER when you play it!  (It doesn't actually get colder when you play it)
You can check it out on iTunes by clicking anything in this whole sentence because I'm a little frisky with the link today.
This is a must have for the Christmas time.  Go get it!
If you haven't been hip to Francesca, you can check out her Facebook Page and her Twitter Thing – I don't know her address or license plate number, so I hope those will do.